Domain Life Cycle
It is important to understand the Life cycle of a domain. The table should help you understand the steps involved in the life of a domain.
International domains (.COM, .NET, .ORG, New gTLDs)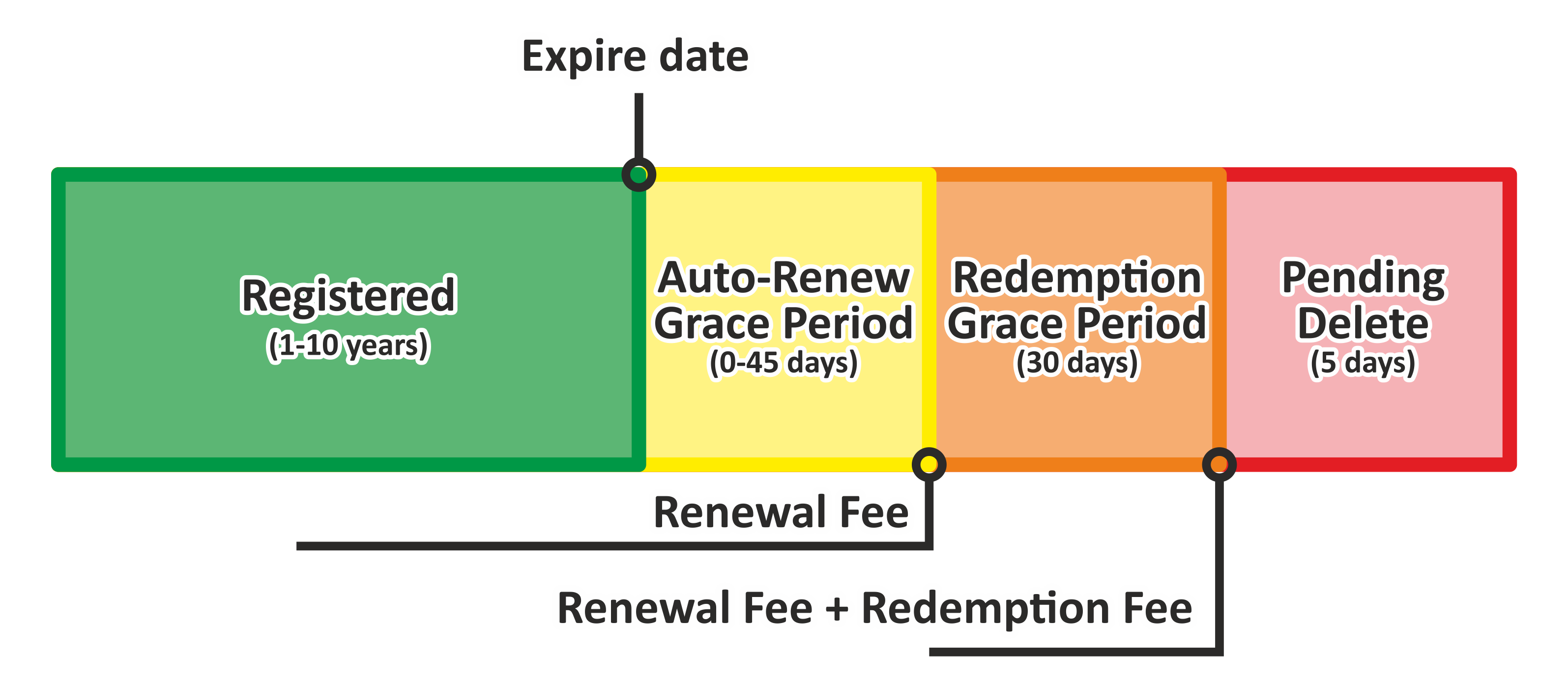 Registered (1-10 years).

A domain name can be registered for a span of 1 year to 10 years time in one go. As the domain approaches the date of expiry, renewal notices would start to flood into your registered email inbox. Users can either renew it manually or set an auto renew.

Auto-Renew Grace Period (0-45 days).

Many individuals have a mis-conception that a domain would become available after that date, which definitely isn't the fact. Once the domain reaches the expiration stage, there are few other stages before it can be re-registered.Upon expiration, the site that used to be running this long would be deactivated.

You can still renew it without the need to paying any extra charges other than the normal renewal charges. The domain would still stay there in your domain control panel. This stage of the domain life cycle is termed as the grace period which would usually be anywhere in between 1 to 45 days. This period might vary between TLDs.

Redemption Grace Period (30 days).

Next comes the redemption stage ie. when a domain isn't renewed by the owner during the grace period, it enters into redemption. Though, the webmaster who owns the domain can still back-order it, but at a much higher price. A domain resides in the Redemption for 30 days before moving onto the next stage. The precise span of the redemption period and corresponding charges, varies depending on the TLD.

Pending Delete (5 days).

The domain now enters the last phase of the life-cycle called Pending Delete command. At this stage, there isn't any possibility for you to renew it. The domain stays in this stage for 5 days.
European Union domain (.EU)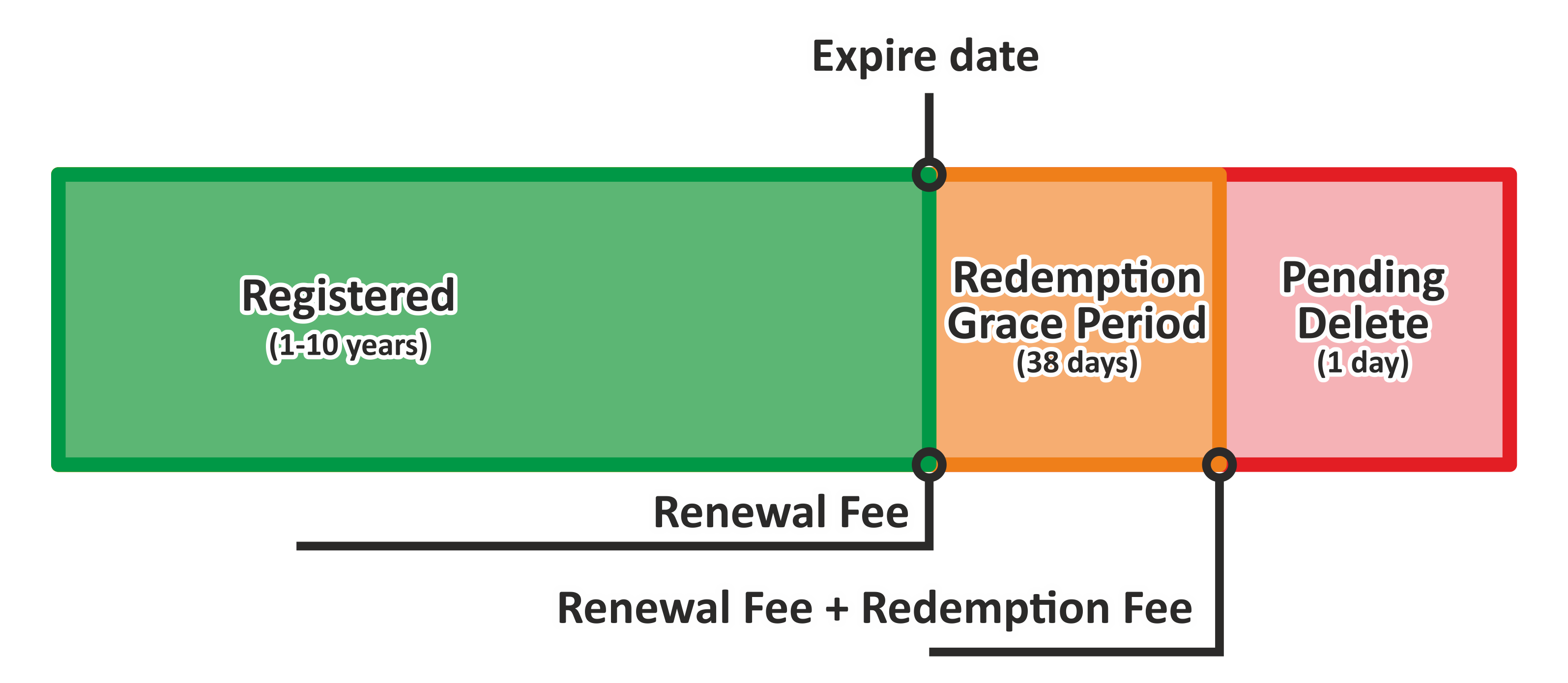 This ccTLD have no Auto-Renew Grace Period
European domains (.IT, .FR)
This ccTLDs have no Auto-Renew Grace Period
Ukrainian domain PP.UA
This ccTLD have no Redemption Grace Period
Other Ukrainian domains (.UA, *.UA)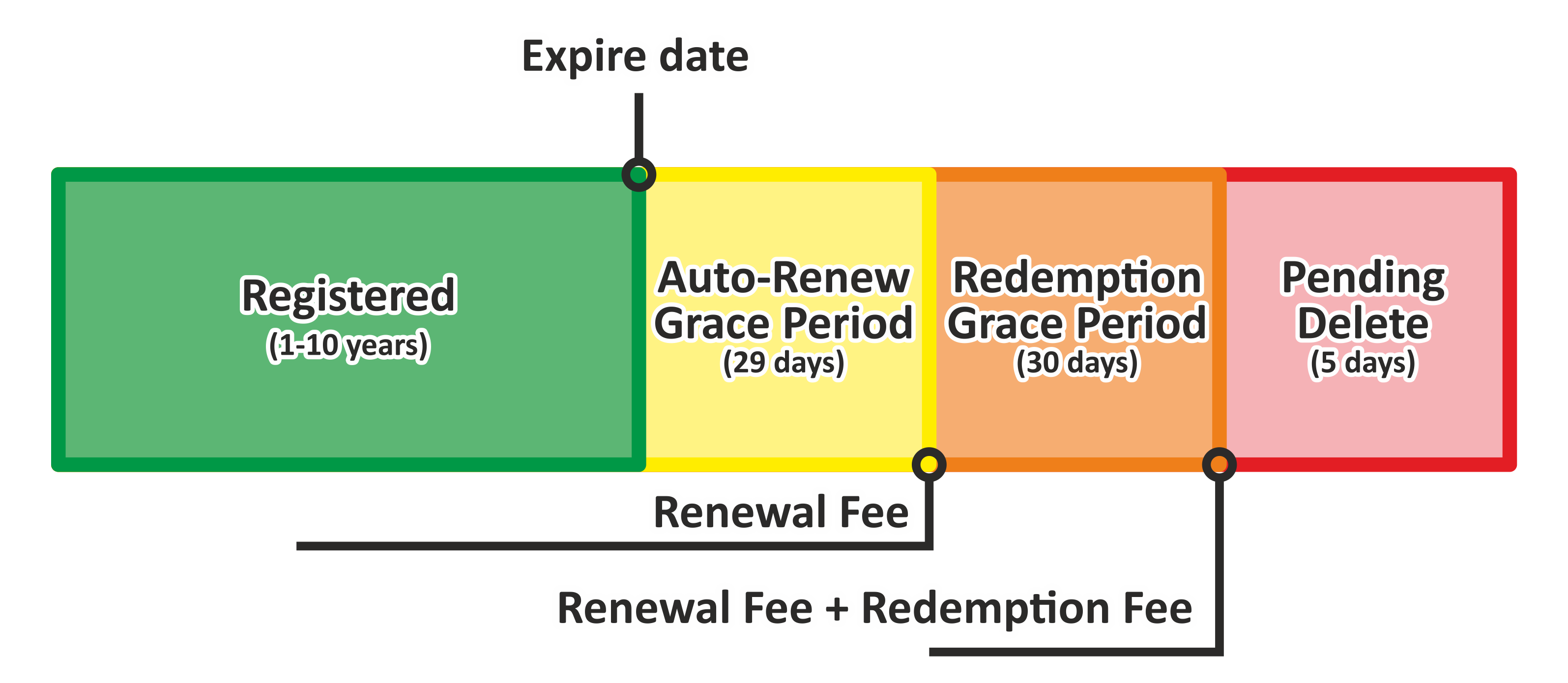 Russian domains (.RU, .SU, РФ)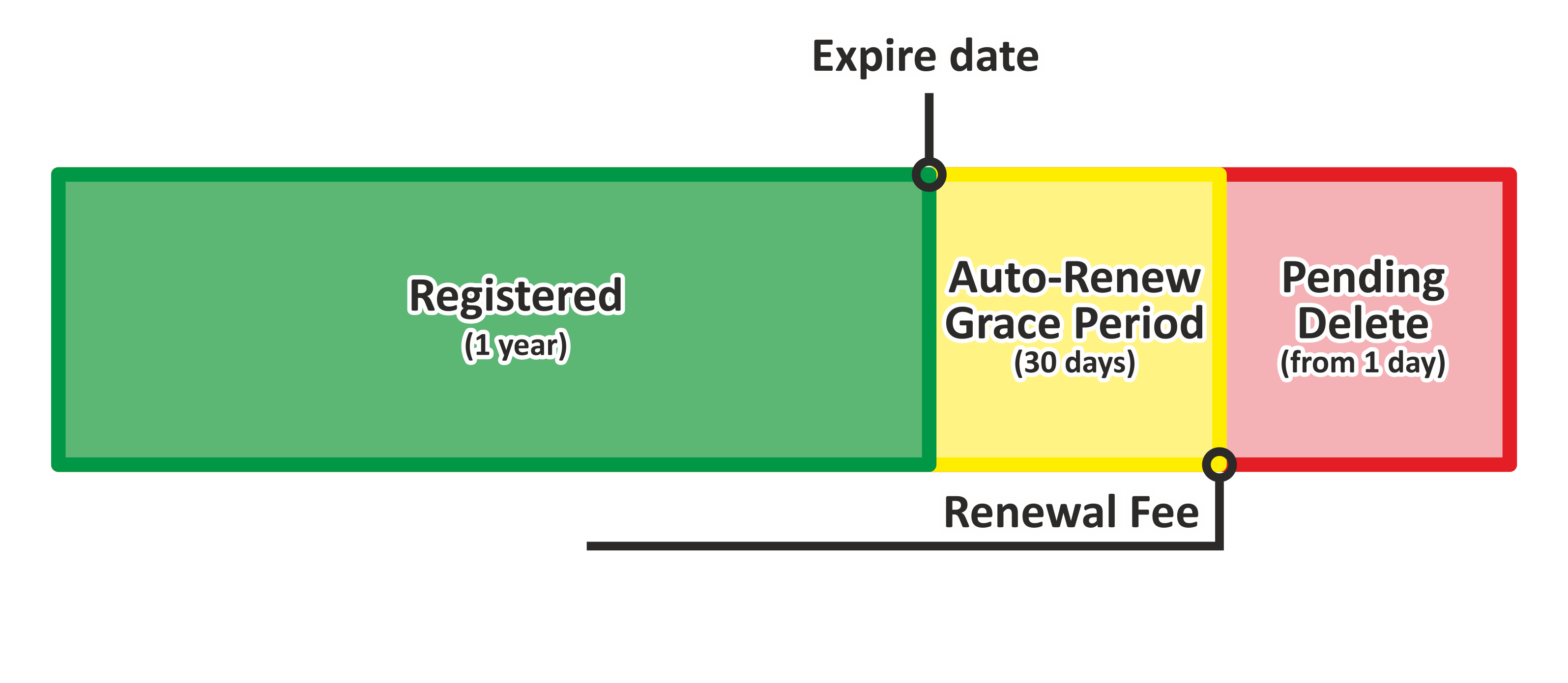 This TLDs have no Redemption Grace Period